Cadillac's first entrant into the luxury electric vehicle market will be the Lyriq SUV, previewed by a concept car with sharp styling and a modern cabin. Details are scarce so far, but Cadillac promises we'll know more in April when the car is officially unveiled. Cadillac's parent company, General Motors, is using the Lyriq as a launchpad for a new scalable battery architecture which is said to allow the company to launch new EVs at a rapid pace, with the goal of 20 electrified models on sale by 2023.
Manus: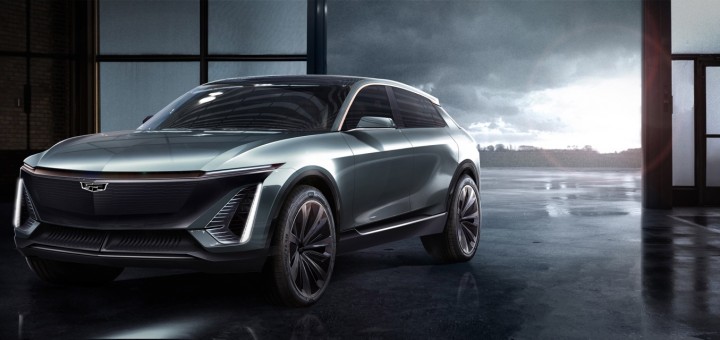 Cadillac-EV-002-2019-North-American-Internation-Auto-Show-720x340.jpg [ 50.12 KB | Vaadatud 1153 korda ]
Engine, Transmission, and Performance
Cadillac has been mum on details about the Lyriq's electric powertrain so far, but we expect a dual-motor system with all-wheel drive to be offered at least as an option; a rear-wheel drive single-motor setup may be standard. Acceleration is sure to be brisk, at least at lower speeds, thanks to the immediate nature of an electric motor's power delivery. The I-Pace, for example, leapt to 60 mph in just 4.3 seconds during our testing; we expect the Lyriq to provide similar performance.
Manus: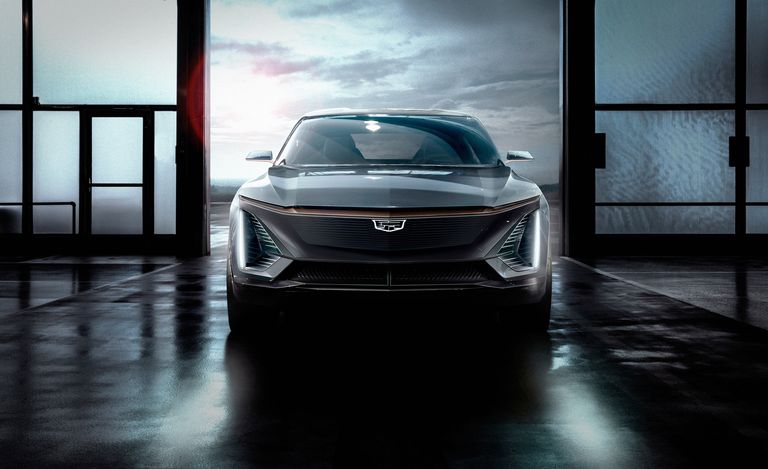 cadillac-ev-001-1547426987.jpg [ 44.87 KB | Vaadatud 1153 korda ]
Range, Charging, and Battery Life
General Motors is launching a line of new EV battery technology with the Lyriq called Ultium. The scalable technology allows the automaker to produce batteries that range in size from 50.0 kWh to 200 kWh, although the largest size is said to be reserved only for large EV pickup trucks such as the upcoming GMC Hummer EV SUT. In order to compete with the Model X and the e-tron, the Lyriq will likely come with a battery with enough capacity to power the SUV for up to 300 miles.
Fuel Economy and Real-World MPG
So far there's been no word from the EPA on the Lyriq's estimated fuel economy or driving range, but we expect that to become available closer to the SUV's on-sale date. We'll also have the opportunity to put the Lyriq through our 200-mile highway fuel economy test in the future and when we do, we'll update this story with results.
Interior, Comfort, and Cargo
The Lyriq concept vehicle shows a spacious interior with just four seats with a center console that divides the two front and two rear seats, with a touchscreen for the rear seat passengers. We're not sure how much of that will make it to production, though, and we expect three-across seating the back seat.
Infotainment and Connectivity
Like that of the new 2021 Escalade, the Lyriq's dashboard is dominated by a giant, 34.0-inch curved OLED display that serves as both the SUV's infotainment system and the driver's gauge display. In the Escalade, the infotainment system can be controlled by a click wheel on the center console, a boon for drivers who aren't fond of touchscreens. Apple CarPlay, Android Auto, and a Wi-Fi hotspot are all expected to be standard features when the Lyriq rolls into Cadillac showrooms.
Safety and Driver-Assistance Features
Neither the National Highway Traffic Safety Administration (NHTSA) nor the Insurance Institute for Highway Safety (IIHS) have released crash test results for the Lyriq. We are expecting Cadillac to endow it with many driver-assistance features, though, including the brand's Super Cruise semi-autonomous driving technology. Key safety features are likely to include:
Standard automated emergency braking with pedestrian detection
Available lane-departure warning with lane-keeping assist
Available adaptive cruise control with semi-autonomous driving mode
New Cadillac Lyriq Interior Details Revealed
Lyriq will boast loads of rear passenger room – so much so, it could be described as "palatial." In fact, the Cadillac Lyriq interior could possibly offer even more space for rear-seated passengers than those in front.
The extra rear space will be particularly well-received in the Chinese market, where extended-wheelbase models have proven to be hugely popular. To note, China has recently become Cadillac's biggest market by sales volume.
The Lyriq will also have large rear doors for easier ingress and egress, something that's somewhat visible in the Lyriq teaser image shown previously.
We also know that the current Cadillac Lyriq interior concept comes with a 2+2 seating configuration, as identified by attendees at the special media event back in March. That means four individual seats, with two in front and two in back, maxing out with four passengers total, a configuration previously seen with the Cadillac Escala concept as well.
It's currently unclear if the production-spec Lyriq model will be a four- or five-seater, although it's possible that it will be a five-seater as standard with the option for a four-seat configuration.
Dotting the Cadillac Lyriq interior will be a multitude of displays, headlined by a mammoth horizontally oriented screen across the dash, which will outsize even the 38-inch screen offered in the 2021 Cadillac Escalade. There will also be a vertically oriented screen in the center console, as we reported previously. The second row will also get its own set of screens, including two for the first-row seat backs, and a third placed between the two rear seats.
Manus: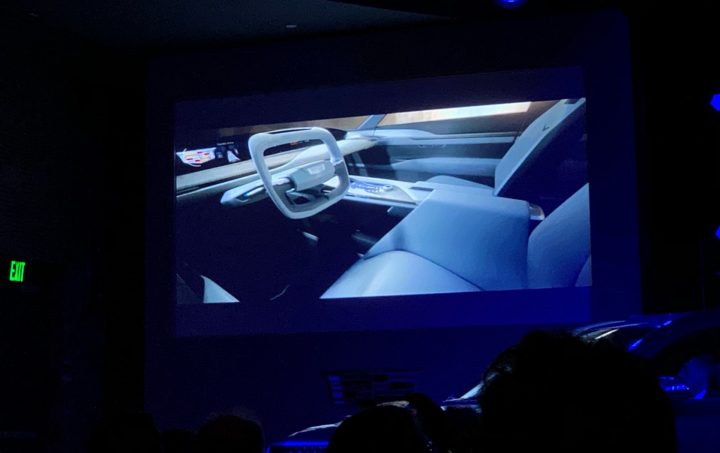 Cadillac-Lyriq-Interior-001-steering-wheel-and-instrument-panel-720x453.jpg [ 26.56 KB | Vaadatud 1153 korda ]
The Cadillac Lyriq interior will sport a number of high-end materials, including aluminum, carbon fiber, and wood trim. The cabin will be finished in neutral colors, as revealed in the leaked images, but other colors will be optional. Leather upholstery will pervade throughout, while cloth will be used sparingly.
While the details covered here pertain mainly to the concept model, most will carry over to the production-spec Cadillac Lyriq interior as well. The Lyriq was originally expected to debut in April, but has been since delayed as a result of the ongoing COVID-19 pandemic. That said, it's possible we'll see the big sheet pull at the New York International Auto Show, which has since been rescheduled for August.